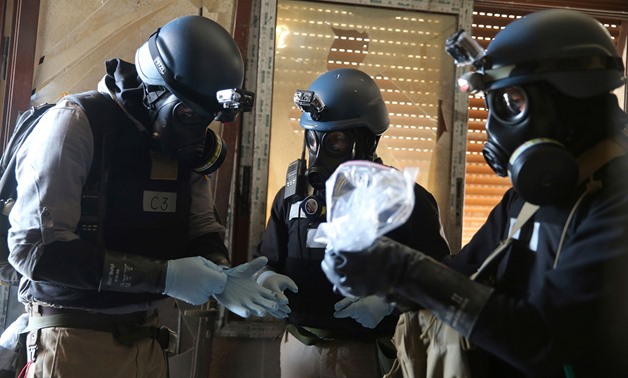 Deployment of weapons experts delayed after gunfire in Douma
The deployment of international chemical weapons experts to the Syrian town of Douma has been delayed after a U.N. security team reported gunfire at the location.
Details of the shooting were unclear, but sources say weapons inspectors from the Organisation for the Prohibition of Chemical Weapons (OPCW) have pushed back their visit which was supposed to happen on Wednesday.
The inspectors arrived in Damascus at the weekend to investigate a suspected chemical attack in Douma on April 7.
The Syrian government and its Russian allies say the attack was fabricated as a pretext to justify military strikes that were launched on Saturday by the United States, Britain and France.