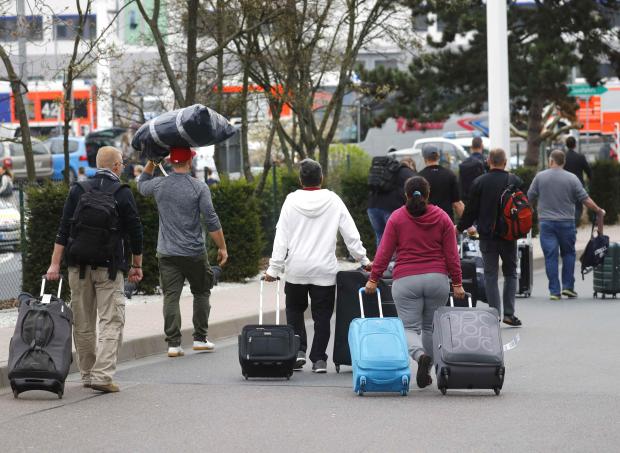 German airport hit by public sector strikes, flights cancelled
Thousands of passengers at four German airports, including the biggest hub Frankfurt, were stranded on Tuesday, as ground staff and other public sector workers staged walkouts across the country to increase the pressure in a pay dispute.As well as Frankfurt, airports in Munich, Cologne and Bremen were hit. The industrial action also affected nurseries, rubbish collection services and swimming pools in several German states.
The union says it will escalate the dispute if employers did not present an offer next week. The third round of talks start on April 15.
Verdi has called for a 6 percent pay rise for its 2.3 million public sector employees at the federal and local level. Germany's federal government and municipalities have rejected that, saying such an increase would force them to outsource jobs.