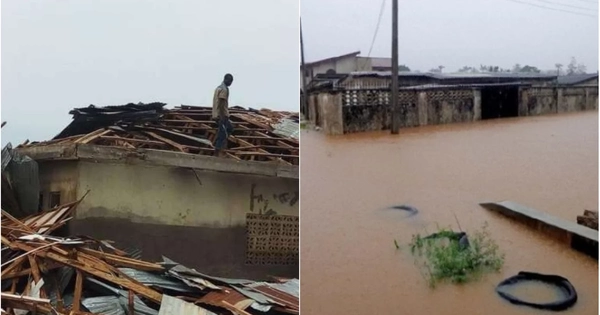 Many residents of Ilorin, the Kwara state capital are currently counting their losses following a rainstorm that destroyed many property.Correspondent Ibrahim Alege reports that the havoc wreaked by the rainstorm is apparent in most parts of Ilorin metropolis.
Notably, roofs of many buildings were blown off while electricity installations, telecommunication masts and big sign posts erected on major streets were not spared.
Worst hit was the Kwara State Stadium along Taiwo road, Ilorin. A section of the main bowl fence and scoreboard gave way. The indoor sports hall was also affected.
Some motorists escaped death by the whiskers when a big bill board fell on some vehicles.