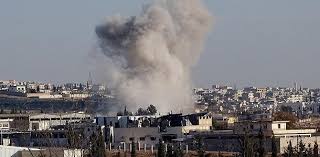 Iran vows to punish Israel for conducting airstrikes
Iran has vowed to punish Israel for the recent airstrikes on an airbase in the Syrian province of Homs which killed several of its military advisors.
The country says the move violates another nation's airspace and will soon respond to the vicious and aggressive action which it calls stupidity.
Iran says if Israel thinks it is entitled to target counter-terrorism troops, it should have thought of its repercussions and reactions.