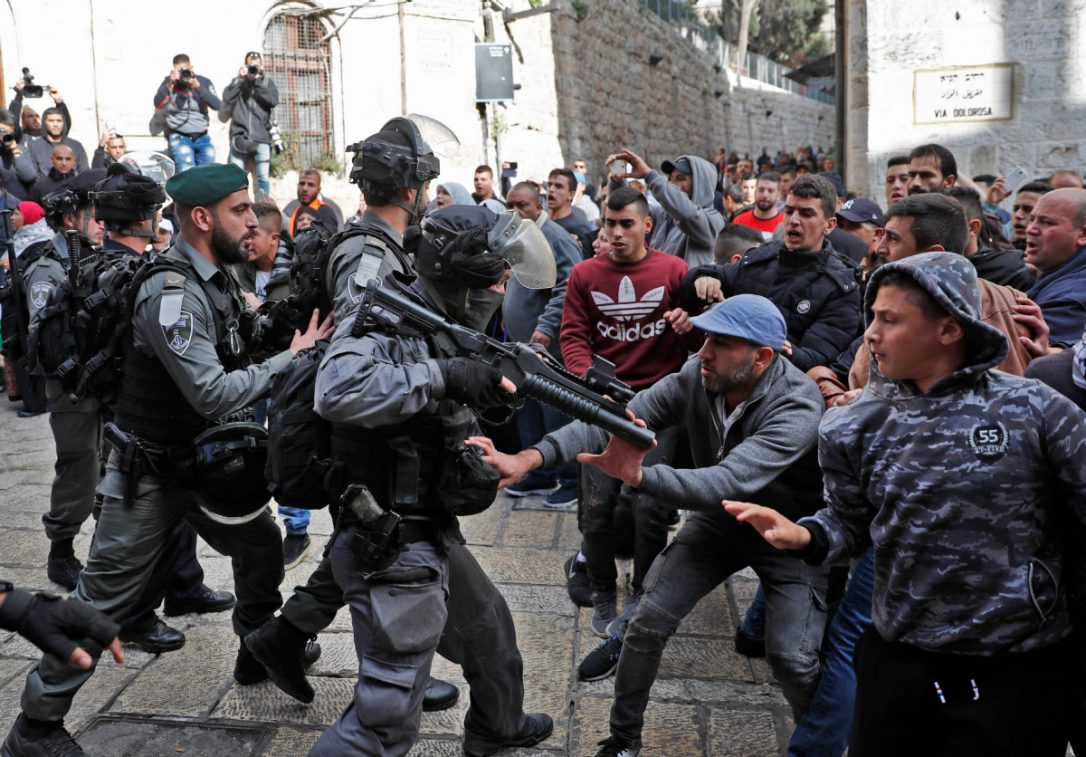 Israeli troops kill four more Palestinians in border protest
Israeli troops shot dead four Palestinians on the Gaza-Israel border on Friday, bringing to 35 the death toll in recent weeks among Palestinian protesters demanding the right to return to their former homeland.
Gazans used catapults and sling-shots to launch stones at Israeli forces, and some Palestinians brought wire-cutters to cut through the border fence, ignoring leaflets dropped by the Israeli military warning residents not to approach the frontier.
The deaths included a 15-year-old boy shot dead in northern Gaza, Palestinian health officials said, adding that 156 people were wounded by Israeli gunfire.
The planned six-week protest campaign reached its half-way point on Friday, which saw smaller crowds than in recent weeks. As the numbers peaked during the afternoon Israeli soldiers called out warnings in Arabic over loudspeakers to anyone who approached the border fence.
The protest began on March 30, and has seen tent encampments spring up near the Israeli-imposed restricted zone along the 40km (25-mile) border fence. The protesters have revived demands for Palestinian refugees to regain their ancestral homes in what is now Israel.
The protests are scheduled to culminate on May 15, when, according to Hamas leader Ismail Haniya, the Gaza scenes would be replicated elsewhere on Israel's frontiers.
 Israel's use of live fire has drawn international criticism but the Israeli government says it is protecting its borders and takes such action when protesters come too close to the border fence.
The Israeli military said that around 3,000 Palestinians were involved in the latest protest, and that its troops responded "with riot dispersal means and are firing in accordance with the rules of engagement."
Israel accuses Hamas, the Islamist militant group which rules Gaza, of staging riots and trying to carry out attacks. Hamas denies this. Although organizers say the main protest is intended to be peaceful, some protesters have advanced toward the border from the encampments to hurl stones and burning tires near the fence.
On Friday they fitted kites with cans of flammable liquid, which they flew across the border to start fires in Israel.
"We aim to distract the soldiers from shooting and wounding or killing our people," said Mohammad Abu Mustafa, 17, who lost his right leg a few months ago after being shot by an Israeli soldier.