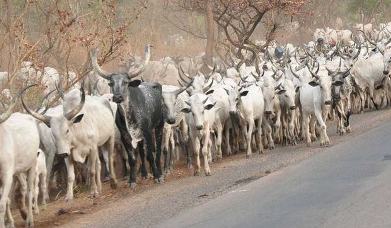 The National Economic Council has banned open grazing by Fulani herdsmen and other individuals in the country. Ebonyi State Governor, David Umahi, disclosed this at the end of this month's NEC meeting chaired by Vice President Yemi Osinbajo.
Agriculture Minister, Audu Ogbeh, said the government would no longer continue to allow the free movement of cattle across borders from other ECOWAS member states at the detriment of its citizens' safety.
No cattle or herdsman would be allowed to cross on foot into Nigeria.
Council also approved the take off of grazing reserves in the five states most affected by herdsmen killings, with the states expected to make land available for the ranches.