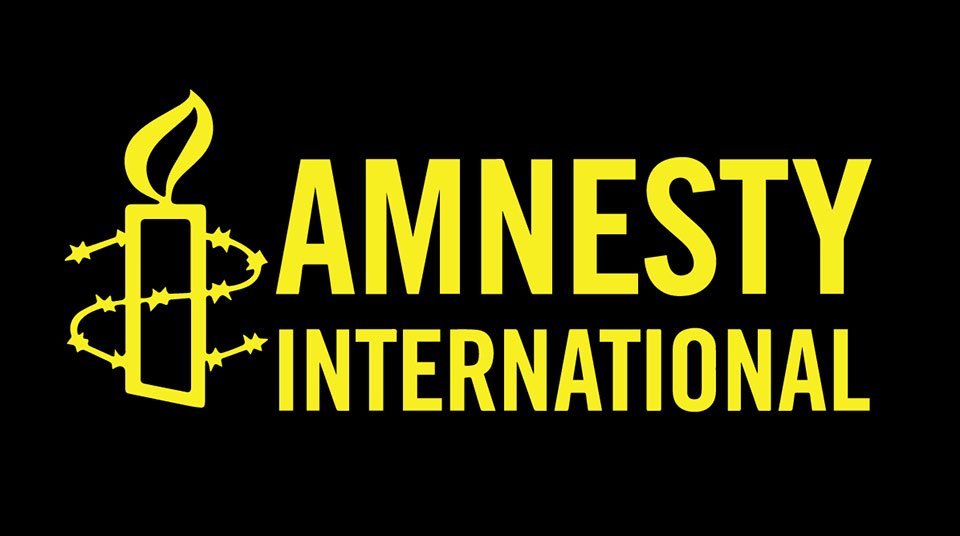 Amnesty International report has revealed in its 2017 global review of the death penalty published on its website that more than 2,285 Nigerians including four foreign nationals were on death row at the end of the year.
It decried that death sentences in the country have spiked massively over the past two years, with 171 and 527 death sentences recorded in 2015 and 2016 respectively.
 Nigeria imposed the highest number of death sentences in the sub-Saharan Africa region in 2017. No executions were carried out in Nigeria – Amnesty International

The Nigerian Prisons Service informed Amnesty International that 621 people were sentenced to death in 2017 alone.
It also reported that 17 pardons were granted, 28 people under sentence of death were exonerated and that 2,285 people were on death row, including four foreign nationals.
During the year a total of 68 death sentences were commuted. In July, at the National Economic Council, state governors agreed to either sign execution warrants or commute death sentences as a way of addressing prison overcrowding.
Anyone sentenced to death has the right to seek pardon or commutation.
Respect for the right to seek pardon or commutation requires a fair and adequate procedure that accords the opportunity to present all favourable evidence relevant to the granting of clemency.
In August , the Ogun state government announced that it would no longer maintain an informal commitment to refrain from authorizing executions. Benue, Bauchi and Lagos states enacted laws providing for the death penalty for kidnapping.
It, however, commended other countries in the region who made "great strides" in the global fight to abolish the death penalty, with a significant decrease in death sentences being imposed.
According to the report, Guinea became the 20th state in sub-Saharan Africa to abolish the death penalty for all crimes, while Kenya abolished the mandatory death penalty for murder. Burkina Faso and Chad also took steps to repeal this punishment with new or proposed laws.
"The progress in sub-Saharan Africa reinforced its position as a beacon of hope for abolition.
"The leadership of countries in this region gives fresh hope that the abolition of the ultimate cruel, inhuman and degrading punishment is within reach.
Unfortunately, some states in Nigeria continue to expand the scope of death sentences," Amnesty International's Secretary General Salil Shetty said.
He noted that the number of people on death row in Nigeria is also the highest in the region, although no executions were carried out in 2017.
"With governments in the region continuing to take steps to reduce and repeal the death penalty well into 2018, the isolation of the world's remaining executing countries – such as Nigeria – could not be starker.
"Now that 20 countries in sub-Saharan Africa have abolished the death penalty for all crimes, it is high time that the rest of the world follows their lead and consigns this abhorrent punishment to the history books," Shetty advised.