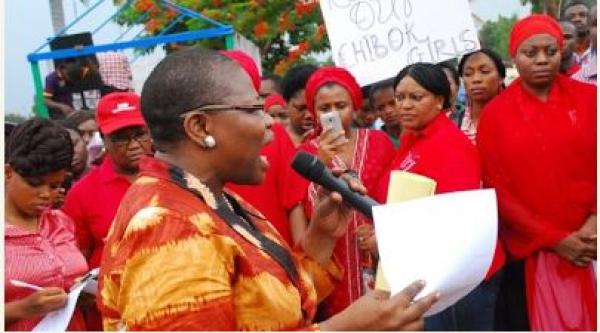 The co-convener of the Bring Back Our Girls advocacy group, Oby Ezekwesili has condemned the clampdown by security forces on its daily sit-outs in Abuja.
The group has been gathering every day since April the 30th 2014, two weeks after Boko Haram terrorists kidnapped 219 Chibok girls.
Police officers have prevented the group from having their usual sit-outs at the unity fountain in Abuja since mid April, the day before the 4th anniversary of the kidnap.
Oby Ezekwesili said this is an infringement on their rights of association, expression and peaceful assembly.
She was speaking at the US consulate in Lagos during the launch of the Know-Your-Rights-Nigeria mobile App for smart phone users.