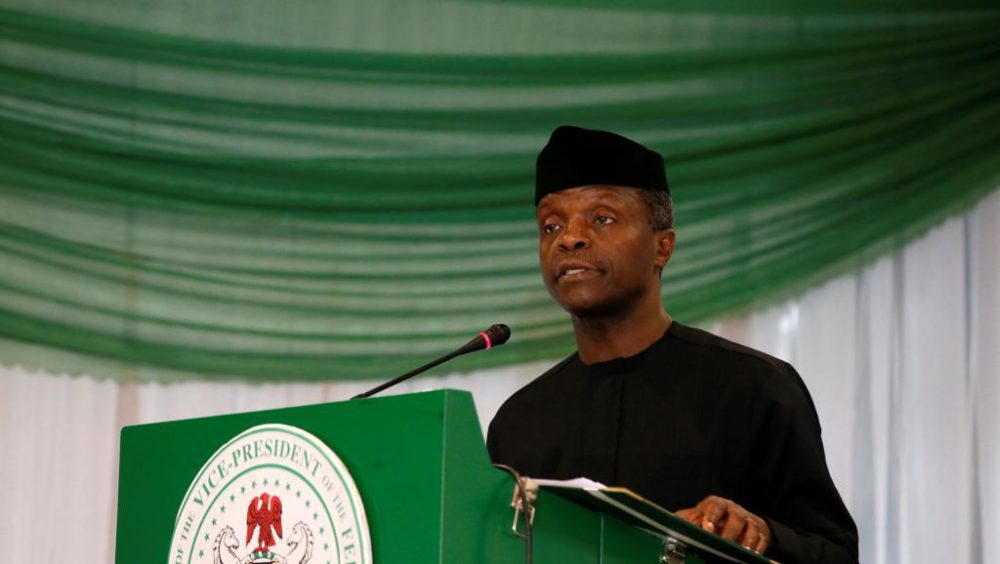 Vice President Yemi Osinbajo has expressed optimism that NEDI- Nigerian Economic Diplomacy Initiative will achieve the Nigerian government's fundamental Economic Objective of improving the well-being of its citizens
Osinbajo stated this at the official launch of the policy which held at the presidential Villa, Abuja.
He believes the NEDI which will be implemented by the Ministry Of Foreign Affairs is a game changing Synergy that has been waiting to happen for years.
The policy is designed to enhance the capacity of Nigeria's diplomats to conduct economic diplomacy at a very practical level both at home and abroad.