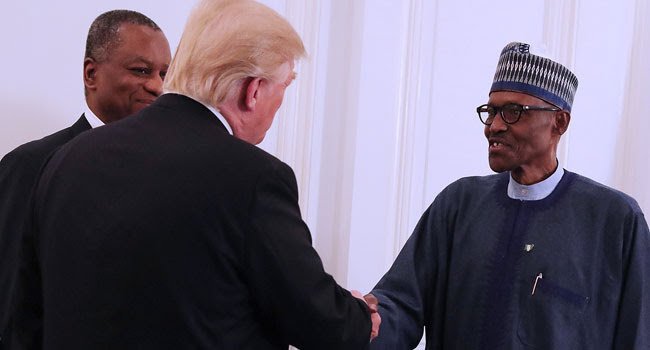 PDP urges Trump to address alleged rights abuse in Nigeria
The Peoples Democratic Party has tasked US President, Donald Trump to ensure that alleged human rights abuses under President Muhammadu Buhari are tackled during today's meeting between both leaders. At a briefing in Abuja, the PDP listed several infractions against Nigerians by the Buhari administration and urged the US government to help in safeguarding the rights of opposition leaders and other Nigerians, who it claims are currently being hounded for holding contrary views.
The PDP also threw its weight behind moves by the National Assembly to probe the purchase of the Tucano fighter jets from the US government by the federal government without parliamentary approval.
President Buhari arrived in Washington on Sunday on an official visit to President Donald Trump, the first with any Sub-Saharan African country since he assumed office last year.