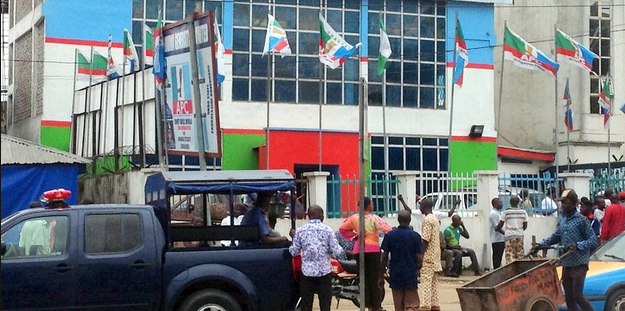 The ward congresses of the All Progressives Congress, in Rivers State took a violent turn when thugs invaded the party secretariat in Port Harcourt,destroying properties.
The youths accuse the party leadership of hijacking materials for the congress to influence the outcome of the exercise.
Correspondent Uche Okoro reports that the gradual build up of youths at the secretariat of the APC in Port Harcourt was an early sign of trouble.
They are alleged to be supporters of Senator Magnus Abe who in recent times has openly criticized his party, the APC under the leadership of former Governor and Transportation Minister, Chibuike Amaechi.
The crowd claims sensitive materials for Saturday's congress were hijacked by party leaders in order to undermine the political ambition of Abe, an allegation the minister denied.
It wasn't long before the angry crowd gained entrance into the party secretariat destroying properties and attacking perceived political opponents.
Not satisfied with damage done to the APC secretariat, the thugs later began to attack journalists, many of whom barely escaped with their lives and equipment.