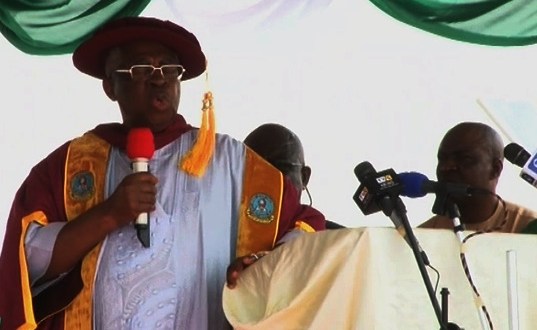 The Nigerian Army has dismissed claims by a former Chief of Army Staff, Theophilous Danjuma that its troops colluded to commit genocide in Taraba State.
Reading a report of an enquiry by its committee, the Chief of Civil Military Relations, Major General Nuhu Angbazo, said the claimant was not accessible to affirm his claim and the conflicts in the state were politically motivated.
He cited intolerance and lack of inclusion as the bane of the incessant conflicts in the state.
Danjuma noted that there is proliferation of small arms and light weapons in the state and its border with Cameroun is porous.
The former Minister of Defence had alleged that the Nigerian military are colluding with armed bandits to attack Nigerians in many parts of the country.
He made the allegation while speaking at the convocation ceremony of the Taraba state university.