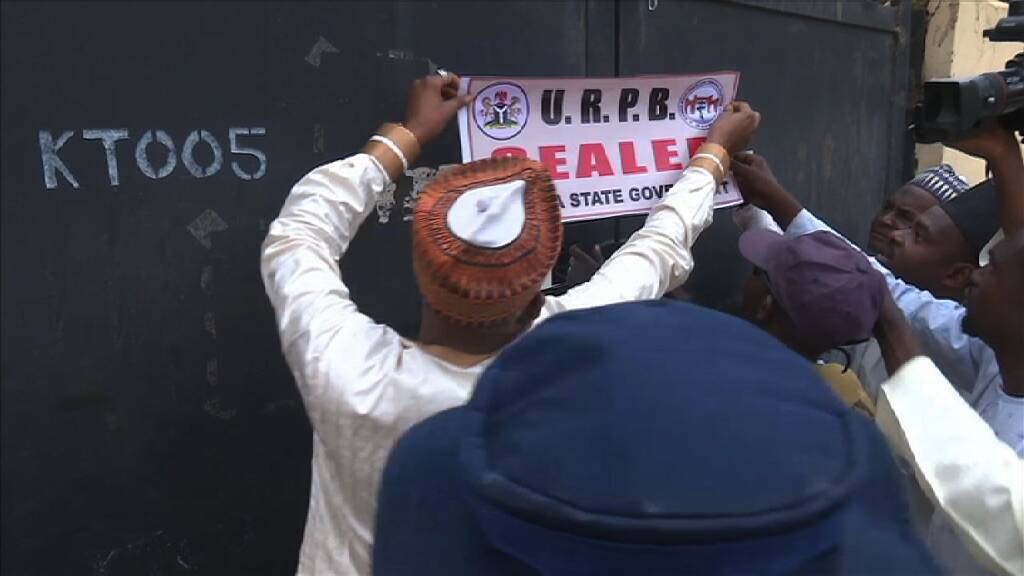 The Katsina Urban and Regional Planning Board KUPDA, has sealed the a Base station and the Office accommodation of Globa Communication for its inability to remit Taxes to the Katsina state government for about three years now.
General Manager of the Board, Usman Nadada said there has been no any form of explanation from the Telecommunications Company on why it is yet to pay it's taxes to the Katsina state government.
He lamented that the Company has been unfair to Katsina state because it has settled it's taxes with other states.
Usman Nadada revealed that if the Telcom Company refuses to act positively and on time, it's Base Stations in other parts of the state would also be sealed and a legal action be instituted against it by the Katsina state government.
The Company staff that were present doing the sealing process decline to speak to journalists, stating that they were not in a position to comment.