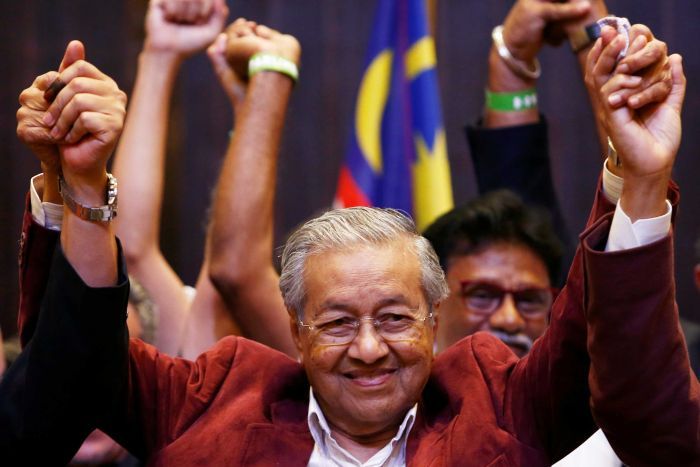 Mahathir Mohamad, 92, elected leader after shock win in Malaysia
Mahathir Mohamad on Thursday became Malaysia's next prime minister following his shock election victory over the coalition that has ruled the Southeast Asian nation for six decades since independence from Britain.
"There is an urgency here, we need to form the government now, today," Mahathir told a news conference, where he insisted that he would be sworn in as prime minister later on Thursday.
Malaysia's constitutional monarch has granted Mahathir an audience at 5:00 p.m. (0900 GMT), a leader from his Pakatan Harapan (Alliance of Hope) told Reuters.
Mahathir ruled Malaysia with an iron fist from 1981 to 2003 and now, with a second innings at the age of 92, is set to become the oldest elected leader in the world.
His alliance of four parties trounced the Barisan Nasional (BN) coalition of Prime Minister Najib Razak, who was once Mahathir's protege but became his most bitter rival.