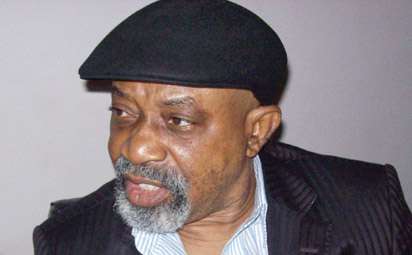 A mild drama ensued as the rescheduled All Progressive Congress APC stakeholders meeting in Anambra ended with Labour Minister, Chris Ngige nearly being mobbed.
The meeting which was convened to ratify the fall out of Saturday's APC ward congress was meant to build on the gains recorded in the absence of congresses committees who had been swapped with their IMO counterparts.
Before the meeting began, the stakes where already high. Proceedings here came to a head when heavily armed security operatives rescued Minister of Labour, Senator Chris Ngige, from being lynched by some party supporters who were aggrieved over issues of zoning and why some wards would conduct their congress without the supervision of the congress committee who arrived Anambra on Sunday afternoon.
The absence of the congress Committee posted to Anambra state for the APC congress on Saturday was identified as the main factor that led to the factional conduct of the exercise .
The committee members were reportedly hijacked in Imo and ended up arriving Anambra state on Sunday afternoon.
Condemning the actions of some stakeholders, the member representing Anambra East and West in the federal house of representatives, Honourable Tony Nwoye, expressed disappointment in the conduct of some party leaders in the state, alleging a plot to subvert the Ward Congress.