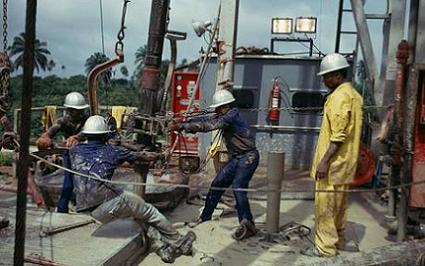 Nigeria's oil production, including condensates, increased to 2.07 million barrels per day last month from 2.02 million bpd recorded in March.
Report by Platts indicate that the production capacity rose by 11 per cent within the period.
Nigeria oil and condensate output dipped in March, due to illegal tapping of pipelines in the oil-producing region.
According to the Ministry of Petroleum, Nigeria is on track to achieve its oil and condensate production target of 2.3 million bpd, set as an assumption in its 2018 budget.