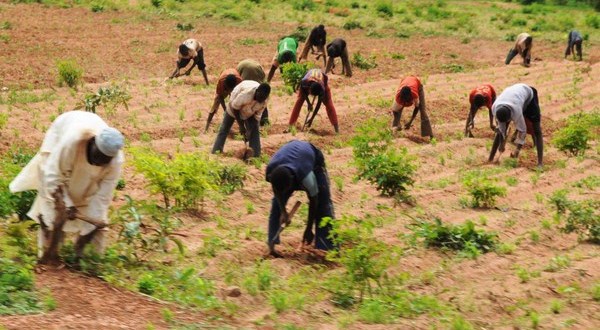 The Nigeria Incentive-Based Risk Sharing for Agriculture Lending, NIRSAL, has unveiled plans to assist farmers generate revenue of N135 billion this year through the Anchor Borrowers Programme of the Central Bank of Nigeria.
The Managing Director, Aliyu Abdulhameed, made this known at PULA Insurance workshop in Abuja with the theme, 'Accelerating growth of agriculture insurance in Nigeria – Lessons learnt and way forward'.
Abdulhameed says with the strategic plan for this year, NIRSAL will support 500,000 small-holder farmers to cultivate over 600,000 hectares, with product equivalent of 1.5 million metric tonnes.