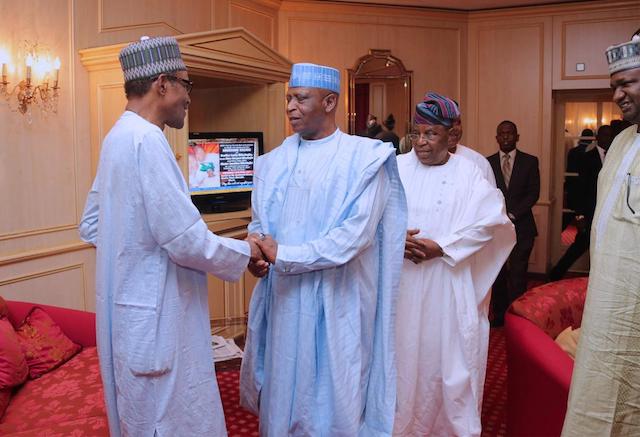 Spokesperson of the defunct New PDP faction within the All Progressives Congress, Kawu Baraje, has denied that the group gave an ultimatum to the leadership of the party and the Presidency. Baraje told journalists in Ilorin, the Kwara State capital, that the group only advised that their grievances be addressed.
Baraje also noted that the situation of the country and the way their members are being treated informed the need to seek the attention of the presidency to correct the situation.
He also disclosed that the National leaders of the APC and members of the new PDP (nPDP) are meeting Monday in a last minute effort to contain agitation from the nPDP.
Baraje, a former Acting chairman of nPDP, who made this disclosure at a meeting with journalists in Ilorin,  Kwara state,  said the meeting is slated for 2.00 P.M.
Baraje who lamented the high rate of internal  conflicts within the ruling APC, which has culminated in parallel state congresses in about '21 states' said contrary to insinuations in some quarters that the nPDP's recent letter to the leadership of the APC was to forestall such occurrences.
While pointing out that the Peoples  Democratic Party (PDP)  never had such internal wrangling  as is evident in the APC,  Baraje warned that if the APC fails to heed the request of the nPDP, then it's forthcoming  national convention might become an avenue to wash it's dirty linens openly.
He expressed concern over the path being trodden by leaders of the APC, lamenting that what members of the nPDP are witnessing in the APC are worse than what they experienced in the PDP.
He said the nPDP is made up of men and women who cannot  be pushed  aside, and referred to the resignation of the group's secretary  and former governor of Osun state,  Prince Olagunsoye Oyinlola, as signal to what may happen if  members are not able to convince their followers about the need to remain in the APC.
But he said nPDP members would not immediately pull out of the APC if the party fails to meet their  demands, saying like they did in the last administration they would still go ahead and meet with several  leaders across the country to stop what he termed as impunity within the party.