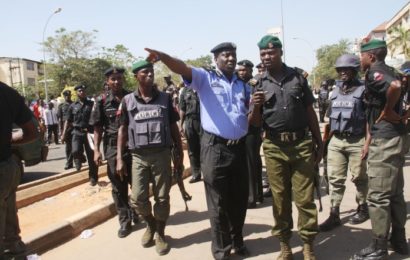 Police officials have established contact with the suspected abductors of the syrian national in sokoto.
A colleague of the abducted person, said the kidnappers were demanding an outrageous amount of money but that he had expressed confidence that an agreement would soon be reached with the kidnappers.
Meanwhile, the top management of the Syrian firm, TRIACTA NIG LTD, has compensated families of the police officers who lost their lives during the abduction saga with a million naira each.
Sokoto state police command had confirmed the killing of three policemen and kidnapping of an expatriate, Abul Nasir, a Syrian national working with Triacta Construction Company in the state.
Command's Public Relations Officer, Cordelia Nwawe, told the Newsmen last week Wednesday that the incident occurred at about 7. 20 a.m at company's quarry site  at Lambar Mazaru village in Bodinga Local Government Area.