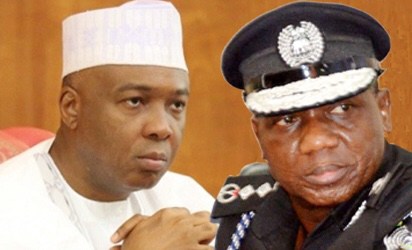 Senate President, Bukola Saraki has raised an alarm over an alleged plot by the Inspector General of Police, Ibrahim Idris to implicate him in the sponsorship of some self-confessed killers arrested in Ilorin, Kwara state. Saraki informed his colleagues that some arrested cultists who had confessed to killing many people had been ordered to implicate him by the police and were consequently being moved to Abuja for the sinister plot.
Consequently, the Senate resolved that Saraki should lead the leadership of the upper chamber to meet with President Muhammadu Buhari over the alleged plot.
In the mean time, the Inspector general of Police Ibrahim Idris has reacted to the accusation levelled against him by the Senate President.
The Police boss through the Force spokesman Jimoh Moshood, confirmed the transfer of suspects linked to a string of killings in Kwara State to Abuja, but said it was not because of the Senate President.
He warned that an alarm raised by Saraki over the development could compromise investigation.