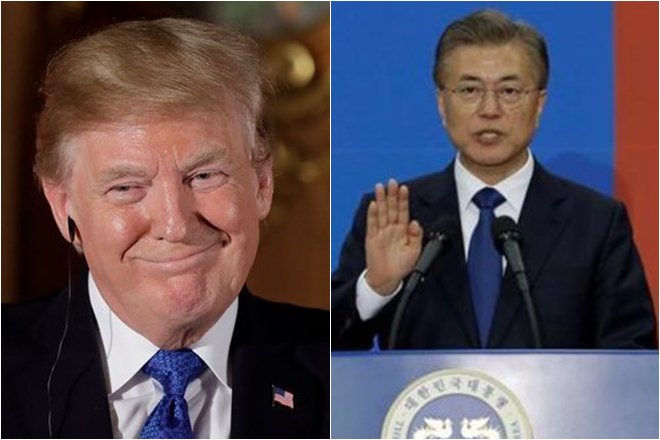 Trump to host South Korean president May 22
U.S. President Donald Trump will host his South Korean counterpart Moon Jae-in for talks at the White House on May the 22nd.
According to a statement from the White House, the two leaders will discuss Trump's planned meeting with Kim Jong Un, top leader of the Democratic People's Republic of Korea (DPRK).
It also said that Trump will continue to stay in close coordination with Moon on developments on the Korean Peninsula following the April 27 inter-Korean summit between Kim Jong Un and Moon Jae-in.
South Korea's Moon and the DPRK's Kim have agreed to pursue the complete removal of nuclear weapons from the Korean Peninsula, and a permanent peace between the two sides.