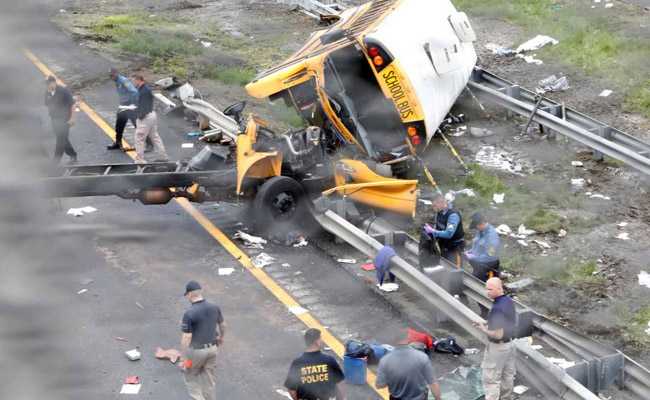 Two killed, 43 injured in New Jersey bus accident
Two people have been killed, and 43 injured in a crash involving a school bus and a dump truck in New Jersey.
Phil Murphy confirmed the fatalities at a news conference at the students' school in Paramus, detailing the crash, which involved a bus full of fifth graders on a field trip.
Murphy did not give any further information on the fatalities other than they were a student and adult on the bus.
The accident happened on the westbound lanes of Interstate 80 near Mount Olive, New Jersey.
The injured were being treated at several local area hospitals.