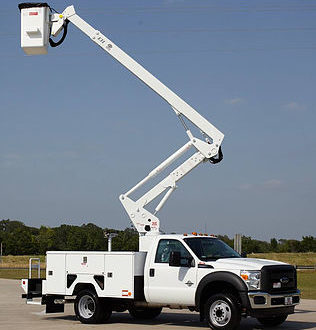 As part of efforts aimed at improving electricity supply across the African continent, the Power Africa initiative a United states government led initiative coordinated by the United states agency for international development has supported the Eko electricity distribution company with a bucket truck.
This truck is made to reach heights where ladders are unsafe.
Senior Adviser Power Africa, Gela Kereselidze explained that the ultimate aim of the power Africa project is to add more than thirty thousand megawatts of electricity across board and connect 60 million homes and businesses.
For Eko electricity this initiative will further help reduce technical and commercial losses experienced during operations.