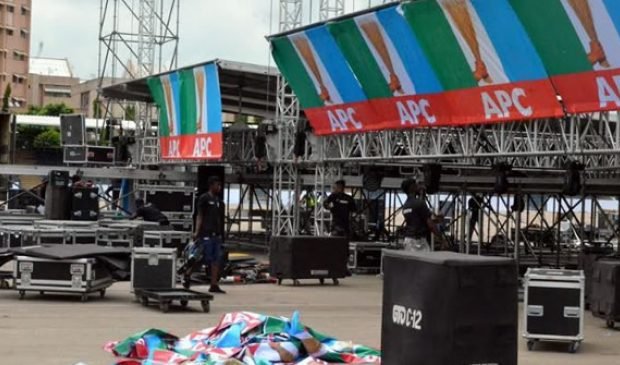 About 6,800 delegates of the governing APC will elect the party's national officers this Saturday, at its convention holding at at the Eagle Square, in Abuja.
About 42 positions are in contest but some of the aspirants will be elected unopposed, among them Adams Oshiomhole, who is set to become the national chairman of the ruling party.
Meanwhile, the Nigeria police police force says it deployed 5,000 policemen to ensure security at the national convention .
In a statement, police spokesman Jimoh Moshood, said two helicopters and six armoured personnel carriers had also been deployed for the event.
One of the contestants for the post of Deputy National Chairman North, Farouq Adamu Aliyu said he is optimistic the outcome of today's convention will bring a new lease of life for the party .
Farouq advised that delegates be allowed to vote for the candidates of their Choice.
He also promised to work with Adams Oshiomhole the Chairmanship Consensus candidate to move the party forward.