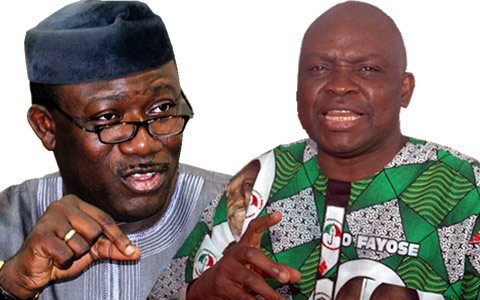 The candidate of the All Progressives Congress in the Ekiti Governorship Election, Kayode Fayemi, has challenged Governor Ayo Fayose to a public debate on the finances of the state.
Fayemi was speaking at the inauguration of his campaign committee at the APC state secretariat in Ado-Ekiti.
He was reacting to a statement by Fayose's Chief Press Secretary accusing him of squandering N146bn (One hundred and forty-six billion naira) when he was Governor.
He also announced that Michael Opeyemi Bamidele who is recuperating in Lagos had agreed to be the Director General of the campaign team before the gun shot incident.