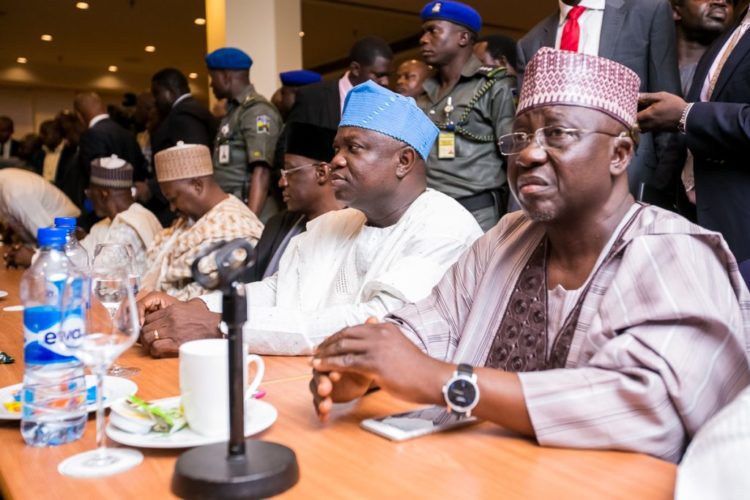 The Nigeria Governors Forum is worried about the spate of killings in the country especially last weekend's massacre in Plateau state.
To this end they are planning to meet with the service chiefs to find a solution to the insecurity problem.
Chairman of the forum and Zamfara State Governor, Abdul'Aziz Yari, disclosed this after the governors met behind closed-doors at the Presidential Villa in Abuja.
Yari added that the forum condemned the killings and resolved to inquire measures to be taken on the matter from the security chiefs.
He informed reporters that the issues of minimum wage and stamp duty also formed part of the discussion at the meeting.
While the Nigeria Labour Congress (NLC) is proposing a minimum wage of N65,000 for workers, the governors have insisted on the staggering of the implementation of the new wage if approved.