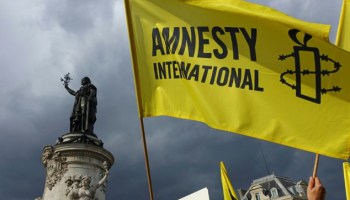 Nigerian govt not holding killer herdsmen to account – Amnesty
Amnesty International said no fewer than 1,813 people have been murdered in 17 states in Nigeria this year; as a result of farmers-herders conflict, communal clashes, Boko Haram attacks and banditry.
That is double the number killed last year, according to the rights group, which said rising insecurity in Nigeria is being fueled by government's failure to hold murderers to account.
Amnesty said its investigations show frequent failure by security agents to ward off attackers, who usually arrive "in their hundreds, spend hours killing people, set houses on fire, and then disappear without a trace".
The report pointed to the latest incidence in Plateau State, where armed gunmen attacked 11 villages. Amnesty's report claims the attack lasted at least seven hours and that no fewer than 200 villagers were killed, without intervention from security forces.
It however  calls for investigation.