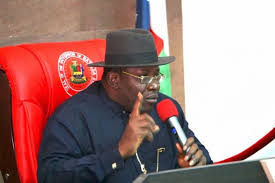 Bayelsa state governor said the public service reforms will reposition the service for optimum performance.
At a meeting with public servants and other top officials, Seriake Dickson charged the Head of Service to ensure that Ministries, Departments and Agencies reconcile all data.
He said the committee's report will form the basis for the implementation of June salaries.