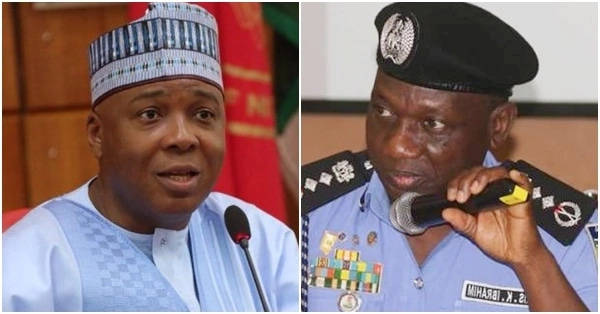 Nigeria's Senate President,  Bukola Saraki, said the Police have received his response on the allegations concerning the Offa robbery incident.
He made this announcement in a tweet on Thursday, @bukolasaraki
The Police had invited Saraki over the heist which took place on April 5 but later asked him to respond in writing within 48 hours.
And while parading suspects on Sunday, Police spokesman Jimoh Moshood had said the senate president's alleged links to suspects would be investigated. Saraki has since denied any wrongdoing.
Meanwhile, more reactions have continued to trail the ongoing investigation of Senate President Bukola Saraki over his alleged complicity in the Offa bank robberies.
The coordinator of the Grassroots Democratic Initiative, Rasak Oladesu, has called on the Nigerian police force to be more professional in handling the case.
He further advised against any form of infringement and intimidation of the Senate President.