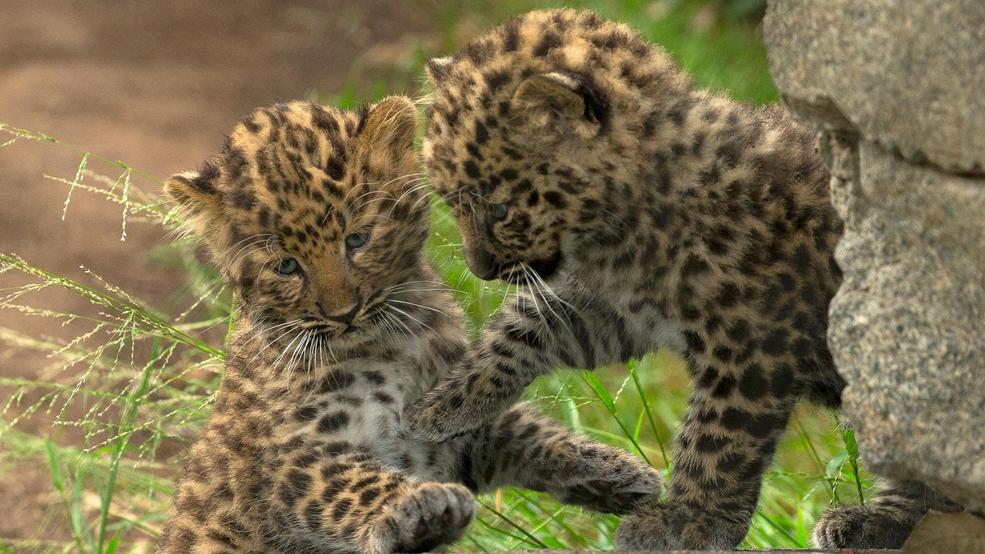 San Diego Zoo shows off Amur Leopard cubs
Two young Amur leopard cubs have been shown off at San Diego Zoo for the first time.
According to the Zoo keeper, Todd Speis, these cubs are really significant because the Amur leopard is the rarest type of big cat in the world, adding that, In the wild there's less than 100 of them.
The pair were born on April 5th to their mother Satka and animal care staff have said they have had limited contact with the cubs, allowing the mother to introduce them to their environment.