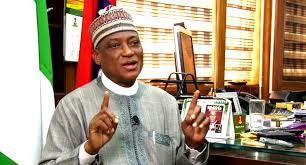 Senators have unanimously asked Defence Minister Mansur Dan-Ali to immediately withdraw his statement that Benue, Taraba and Ekiti states should jettison the anti-grazing laws
The resolution followed a motion by Senator Barnabas Gemade.
And the house of representatives, lawmakers also kicked against the defence minister's suggestion that the anti-open grazing law be suspended.
The recommendation did not go down well with some lawmakers who wondered why a state would be asked to suspend a law it duly enacted.
They resolved that the call on states to suspend the law should be rescinded.