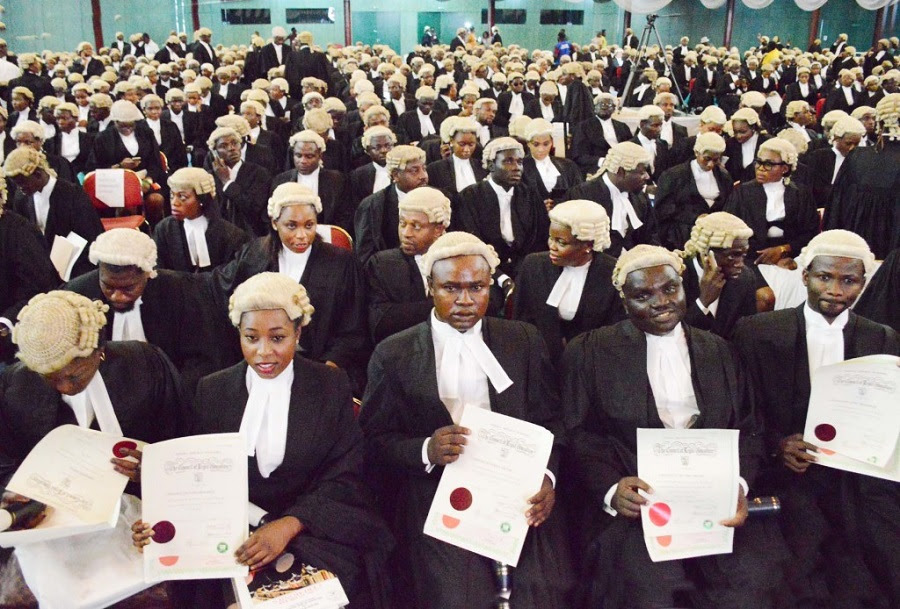 A total of 1,550 candidates who completed the April 2018 Bar Final examination, have been successfully called to the Nigerian Bar.
The event which took place at the International Conference Center had in attendance members of the body of benchers and members of the inner and outer bar.
Year in year out the Nigerian Law School has contributed in manpower training and development successfully graduating Lawyers to partake in the administration of Justice and sustenance of the rule of law.
This year, the Nigerian law school presented 1,550 candidates who were successful at the April 2018 bar final examinations to be called to the Nigerian Bar.
These new members of the learned and noble profession had taken the prescribed examinations as well as the dining terms and met all other required conditions set by the council of legal education.
The new wings were enjoined to make the best of the legal profession, to at all times shun all vices that are likely to dent the image of the profession and adhere strictly to its norms and ethics.
Stakeholders in the legal profession have embarked on aggressive review of the Nigerian law school curriculum to include teaching of ethics, legal writing, teaching methodology as well as method of assessment to address
complaints from the profession on the low quality of lawyers.