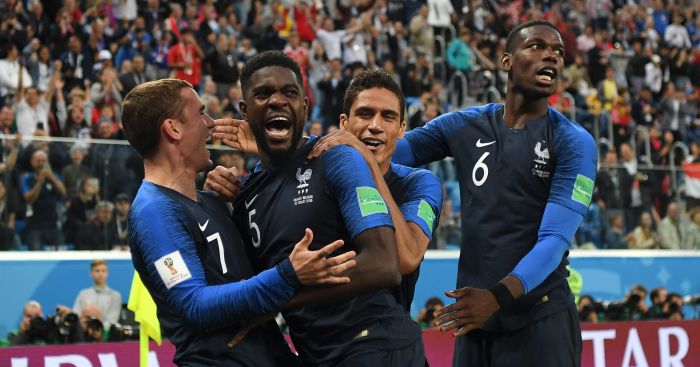 France beats Belgium, books place in world cup final
France has booked a place in the Final of the FIFA World Cup in Russia, on Tuesday in St Petersburg after a thrilling 1-0 win.
Both side brought experience and tactics to play, but France clinical approach to the game gave the the lead after Samuel Umtiti outjumped Marouane Fellaini in the 51st minute to score.
With their performance so far since the beginning of the competition, the clash of both team commanded high expectations, as both teams have not lost a match since the opening of their campaign in the competition.
Belgium came in strong in the attack after they had settled into the match, with Eden Hazard dangerously poking and terrorizing the French attack.
However, the French's adventurous efforts upfront yielded some results when Olivier Giroud's shot on the turn was blocked for a corner kick by Kompany, and Umtiti scored from Antoine Griezmann's effort.
France will now head to Moscow to meet on Sunday the winners of Wednesday's other semi-final pairing, between England and Croatia.
Meanwhile, Belgium will be back in St Petersburg to face Wednesday's match losers in the third-place match on Saturday.