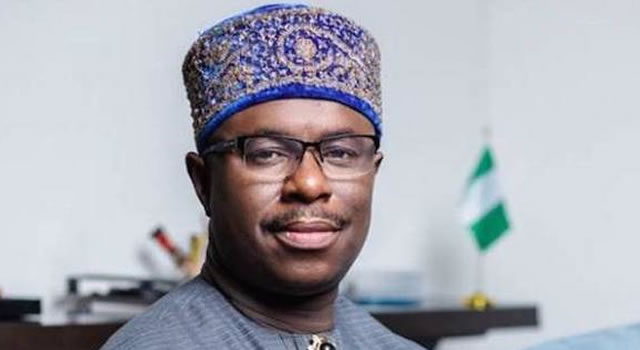 The House of Representatives has opened investigations into alleged fictitious awards of contracts and gross mismanagement of billions of naira at the Nigerian Maritime Administration and Safety Agency, NIMASA.
Speaker Dogara said the probe is necessary to ensure citizens are not cheated out of the nation's commonwealth.
National Assembly Correspondent, Joke Adisa reports that concerned individuals had petitioned both chambers of the National Assembly alleging among others, absence of due process in the award of contracts and revenue leakages amounting to N286 million dollars by shipping companies.
Dogara, represented by Chief Whip, Alhassan Ado-Doguwa said the allegations are too weighty to be ignored.
The investigating committee agrees with Dogara and its chairman reels out some of the allegations to which the panel seeks answers. But the concerned parties insist due process was followed to the latter in the award of the all contracts.
Meanwhile, the committee has threatened to issue a warrant of arrest against any individual or organisation that ignores its invitation.