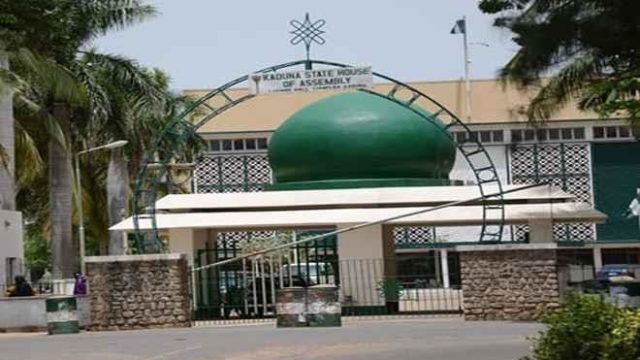 The Kaduna state house of assembly has elected  new deputy speaker. He is Nuhu Goroh Shadalafiya representing Kagarko constituency.
Following his nomination, Shadalafiya who is the chairman, House Committee on Information was immediately sworn in as the new deputy speaker of the House.
The development comes after the Kaduna State House of Assembly declared vacant the seats of the two lawmakers who defected from the ruling All Progressives Congress to the People's Democratic Party.
The former deputy speaker of the House, John Audu-Kwaturu representing Kachia constituency and the member representing Kudan constituency, Junaidu Yakubu had defected from APC to PDP.
The duo claimed to have dumped the ruling party over what they described as 'impunity' in the party.
Speaker, Aminu Shaghali said it was constitutional to declare their seats vacant as the reasons adduced by the lawmakers were not tenable since there was no crisis in the party at the state and the national level.
The declaration happened as the governor, Nasir ElRufai  was within the corridor awaiting invitation for the presentation of the 2019 budget.
The former deputy speaker dumped the APC for the PDP last week and resigned his position as deputy speaker of the Assembly on Tuesday.