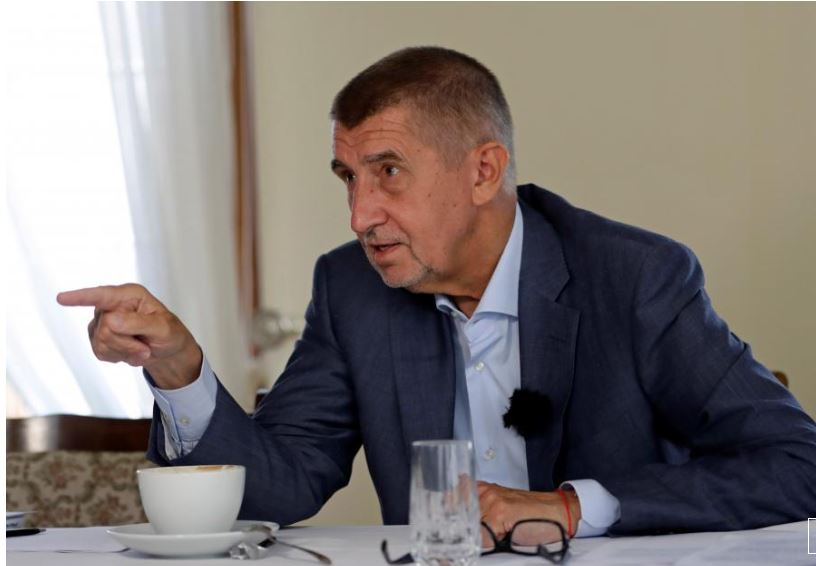 Migration concerns will dominate EU elections next year- Czech leader
Europe's migration problems will be the top voter concern in European Union elections next May, drawing out a silent majority of anti-immigration voters, Czech Prime Minister Andrej Babis said.
Babis said the problems in the bloc's border-free Schengen zone were more urgent than those in the euro zone currency group.
"Everybody is speaking about the euro zone, which is really funny. We should speak about Schengen," he told Reuters in an interview on Tuesday.
The issue will also affect the EU's executive, the European Commission, he said, adding that he found it strange that so many people want to discuss reforms in the euro zone rather than in the Schengen zone that covers most of the bloc.
Babis, who favors the principal of free movement but wants a strong border around Europe, said the Schengen zone needed to be widened to all EU countries on the continent including Croatia, Bulgaria and Romania.
A billionaire businessman, Babis has become the dominant political figure in the Czech Republic and easily won an election last October with promises to clean up and invest in the state, to stand up to Brussels and to fight illegal migration.
The rise of his centrist ANO movement has come at the expense of traditional parties – a trend seen around Europe, where anti-establishment parties have gained voters tired of politics as usual or worried about a rising inflow of migrants.
The EU has sought a common migration policy since 2015, when more than a million refugees, mostly from the Middle East and Africa, entered the bloc, putting a heavy burden on countries like Greece and Italy at the edge of Schengen.
The Czech Republic and central European countries like Hungary, Poland and Slovakia have long opposed a Brussels-prescribed quota system to re-distribute asylum seekers.
The idea was officially dropped at an EU summit in June, replaced with agreements to share out refugees on a voluntary basis and other measures to deal with asylum requests.
Babis reiterated that his country will not take in any migrants as the Czechs were helping with manpower and money, including 80 million euros since 2015 to support migrant centers outside of the EU.