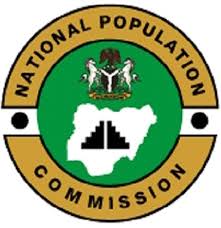 The state Director of the National Population Commission (NPopC) , Joachim Ulasi is set to conduct a demography and health survey in 18 of the 21 Local Government Areas of Anambra State.
Joachim Ulasi who made this known at a press conference in Awka, on Tuesday, August 28, 2018 said the local councils to be covered excluded Orumba-South, Onitsha-North and Dunukofia.
30 households would be interviewed by a team of 11 officials in 39 clusters earmarked for the exercise with the Ministry of Health as partners.
Joachim noted that women between ages 15-49; men between 15-59 and children between 0-59 months, would be interviewed on many areas, including malaria and genotype.
Joachim also said the survey was the sixth in Nigeria with the last conducted in 2013 and that the exercise would help to create quality data on population, health and nutrition for national planning.
He said;
"The specific objectives of this NDHS are to collect high-quality data for policy formulation, programme planning, monitoring evaluation."
The state Director called on all stake holders of the state to work with the officials to get the people's cooperation for unhindered access to respondents.
He said he had reached out to the security agencies in the state to ensure the safety of field workers.
Chukwuma Ejike, supervisor of the exercise in the state, said the team was prepared having been adequately trained for the exercise.
Ejike explained that they would apply computer assisted survey against the paper assisted method, and that the time to spend on an interviewee had been greatly reduced.