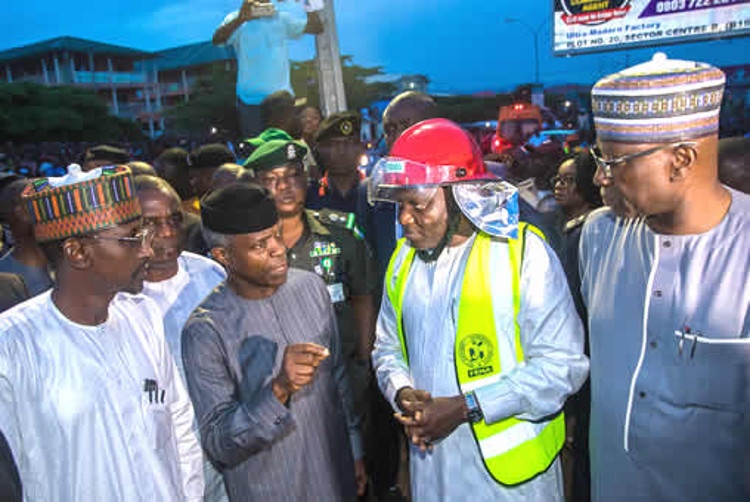 Two persons have died in an under construction four-storey building that collapsed at the Jabi district of the Federal capital territory, Abuja on Friday afternoon.The incident, which occurred during a heavy down pour, left residents sad. At least 18 people are trapped beneath the rubble of the four-storey building which collapsed around 1.30pm.
Our Correspondent reports that two persons have so far been reported dead and while 5 others have been rescued. Emergency response Team at the scene said the building may have collapsed due to structural failure.
The building, said to be over twenty years old, had been abandoned until recently when construction resumed. It was still undergoing construction when the collapse happened.
Eyewitness said that workers were on site when the incident occurred.
Osinbajo visits
Acting president Yemi Osinbajo also paid a visit to the scene of the incident, late in the evening
As at the time of this report members of the emergency management response team were desperately trying to rescue more persons stuck under the rubble.