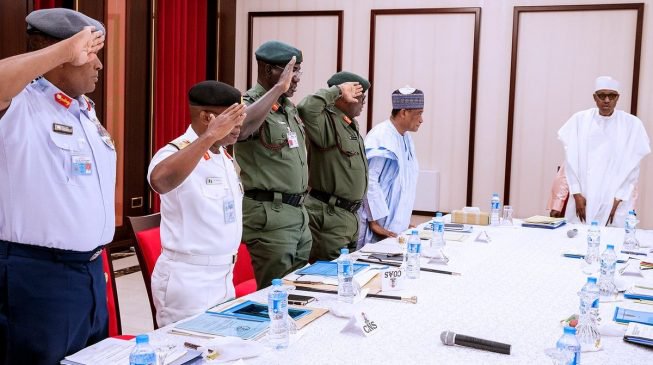 Following his return from a ten-day visit to London, President Muhammadu Buhari has convened a meeting between the presidency and some service chiefs.
The meeting is said to be held behind closed door at the Presidential Villa, Abuja.
This was one of the president's first key engagement after his return to Abuja from a 10-day working holiday in London.
The meeting, which was held at the president's office was said to have commenced by 11.27a.m.
Details as to what prompted the secret, all-important meeting are yet to be made known to the public.