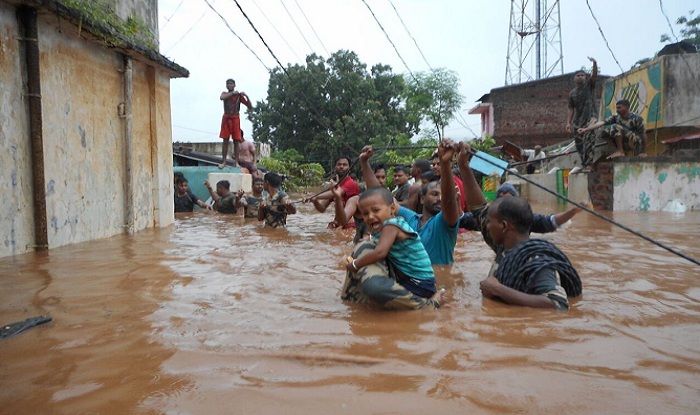 Rescue efforts continue as death toll in India's flood rises
The Indian Air Force has rescued a mother and child by helicopter after they got stranded on a roof in India's flood-stricken southwestern state of Kerala.
Using boats and helicopters, India's military have led rescue efforts to reach people in communities cut off for days by the floods.
Among those rescued on Sunday was a pregnant woman in temple town of Thrissur.
In the city of Palakkad, another 10 dead bodies were also recovered after landslides triggered by torrential rains caused widespread damage.
The India Meteorological Department forecast heavy rainfall only at one or two places of Kerala on Sunday and withdrew a red alert in several districts.