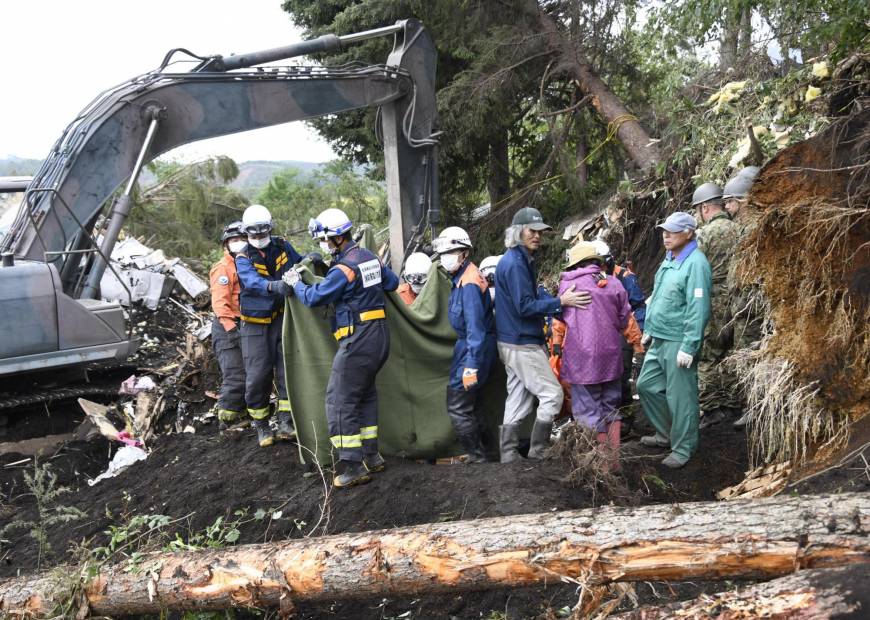 16 dead, 26 missing after quake strikes Hokkaido
Sixteen persons have been confirmed dead and 26 people still remain missing in the wake of a powerful earthquake that rocked northern Japan.
Search and rescue efforts continue on Friday, a day after the 6.7-magnitude quake struck Japan's northernmost prefecture.
Police, firefighters and thousands of self-defense forces personnel used heavy machinery to remove rubble.
In one of the hardest-hit towns of Atsuma where massive landslides buried numerous homes, rescue teams were combing through the rubble with their hands, looking for signs of those still unaccounted for.