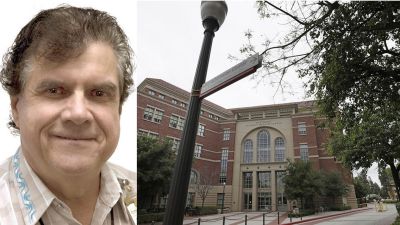 California university Gynecologist agrees to license suspension
A University of Southern California gynecologist accused of sexually assaulting hundreds of students has agreed to an interim suspension of his medical license, as he deals with a police investigation and mounting lawsuits.
George Tyndall reached an agreement this week with the board prohibiting him from practicing medicine until it makes a final decision on the status of his license.
State investigators have been probing Tyndall's treatment of young women at USC's student health clinic since May.
Women's rights attorney Gloria Allred, who represents some of Tyndall's accusers, praised the decision of the Medical Board of California.