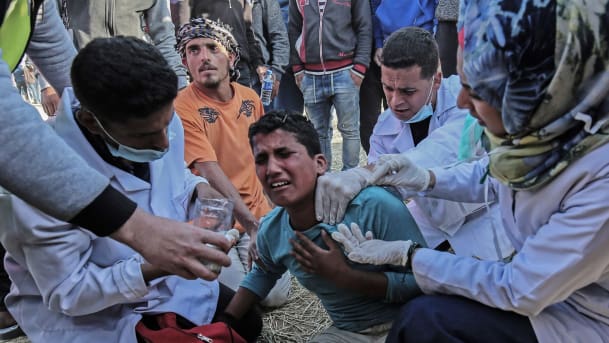 Gaza: 20 injured as Palestinians clash with Israeli security along boarder
20 people have been reportedly injured and a 21-year old killed last night in the eastern part of the Gaza strip
as Palestinians clashed with Israeli security operatives along the border.
According to Israeli military, a drone opened fire on Palestinians who were firing armed kites towards Israel.
Sami Abu Zuhri, a member of the Hamas government in Gaza, said that Hamas had the intention of boosting protests along the border because Egypt-mediated talks between Hamas and Israel had failed.