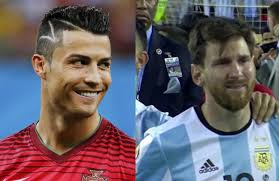 Messi loses out as Ronaldo, Modric, Salah shortlisted for FIFA Men's Award final lists
Lionel Messi missed out of the FIFA Men's Player of the Year award, while Cristiano Ronaldo, Mo Salah and Luka Modric made the final lists. The Barcelona talisman scored 44 goals last season and led his side to La Liga and Copa del Rey Glory.
Messi and Ronaldo have been the only winners of the award since 2008.
Modric won the champions league with Real Madrid , and also got to the final of the world cup in Russia.
While Mohammed Salah became the first player to score 32 goals in 38 games in the English premiership with 10 goals in Europe.