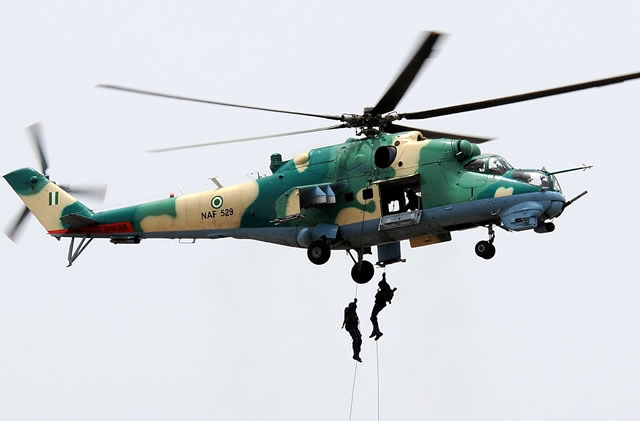 Officials of the Air Task Force of Operation Lafiya Dole codenamed Operation Thunder Strike 2 have destroyed some Boko Haram Terrorists facilities and neutralized several insurgents at Bukar Meram and Tumbun Allura, both on the fringes of Lake Chad, Borno State.
According to the Air task force, the attack at Bukar Meram was conducted based on credible human intelligence reports indicating the presence of some terrorists, along with their equipment, within the settlement.
Consequently, the identified location within the town was attacked and destroyed by a combination of NAF Alpha Jet and F-7Ni aircraft to further ensure the insurgents are unable to resume using the settlement as a base of
operation.