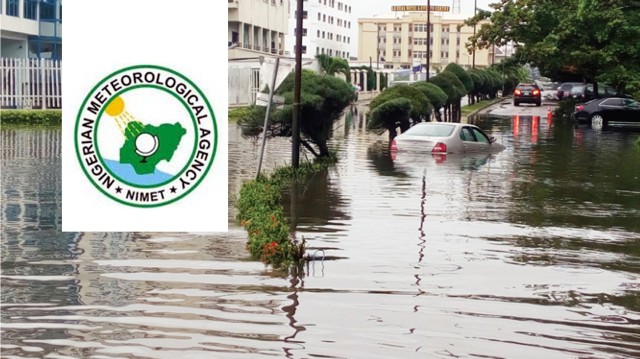 The Federal Government said it is bracing up to tackle flooding in some states of the south-south and south-east in the coming months.   This was disclosed during an inter-agency meeting organized by the National Emergency Management Agency, NEMA in Port Harcourt, Rivers State.
Correspondent Uche Okoro reports that stakeholders in disaster management in the country are gathered to work out a new action plan for performing their duties. And the greatest concerns expressed here revolved around a prediction by the Nigerian Meteorological Agency, NIMET.
Going by its 2018 seasonal rainfall prediction emergency and aid workers, government ministries and security agencies are now expecting flooding in states like Rivers and others in the south-south and south-east this last quarter of the year.
In order to mitigate the effect of the floodwaters or possibly prevent its occurrence altogether, NEMA said all agencies must work in synergy.
This will guide against duplication of efforts, working at cross-purposes and release of conflicting information during disaster management.
In October 2012 the Federal government announced the release of N17.6bn as emergency response to ravaging floods in 30 states.  About 2.4 billion went to 6 south-south states alone.
It is still not clear how heavy the financial burden would be this time, but officials are meeting here with the hope that there would be no need to spend that much.