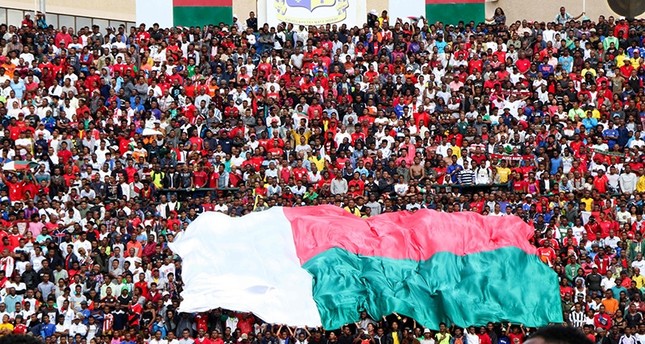 At least one person has been killed and nearly 40 injured in a stampede at a Madagascar football stadium.
The incident occurred just before the start of Madagascar's match against Senegal in the qualifying round of the Africa Cup of Nations
Thousands of spectators were trying to get into the stadium through the only entrance for a 12:30 kick-off at the Stade Municipal de Mahamasina.
The game, featuring stars such as Liverpool forward Sadio Mané, was played as planned in front of a capacity crowd and ended in a 2-2 draw.