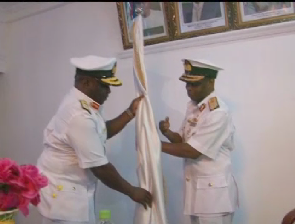 Outgoing Flag Officer Commanding Logistics Command, Oghara, Rear Admiral Akinjide Akinrinade, wants the Navy to be apolitical as the 2019 elections draws near.
It was Akinjide's farewell message to officers and men of the logistics command after handling over to the new FOC, Rear Admiral Uchenna Onyia.
Both men also spoke about the fight against crude oil theft, sea piracy and other maritime crimes in the Niger Delta region.