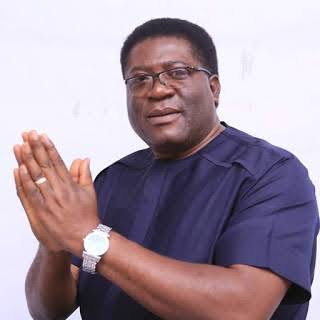 In a recent development, Impeached Deputy Governor of Imo State Eze Madumere may be back to his former office, with the declaration of his impeachment as illegal.
A High Court Sitting in Owerri ruled that the state's Chief Judge failed to set up an impeachment panel within seven days, as stipulated by law.
On Tuesday, a federal high court sitting in Owerri had set aside the impeachment of Imo deputy governor Eze Madumere. https://tvcnews.tv/2018/09/breaking-court-sets-aside-madumeres-impeachment/
Jubilation time for the faction of the All Progressives Congress in Imo State loyal to Eze Madumere, who was impeached as Deputy Governor in July.
The reason for this celebration is the cancellation of the impeachment by the state high court in Owerri.
The Presiding Judge, Justice Benjamin Iheka declared the impeachment political, and not done in accordance with due process.
In his ruling, Justice Iheka said the Chief Judge and the State House of Assembly did not comply with the seven day notice of impeachment that should have been served on Madumere.
He also ruled that the chief judge did not constitute the seven-man panel required to look into the impeachment issue raised by lawmakers
The defence team challenged the jurisdiction of the court to hear the case, but that was struck down by the presiding judge.
Uche Nwosu, former Chief of Staff to Governor Rochas Okorocha says the state government and the House of Assembly will appeal the judgement.