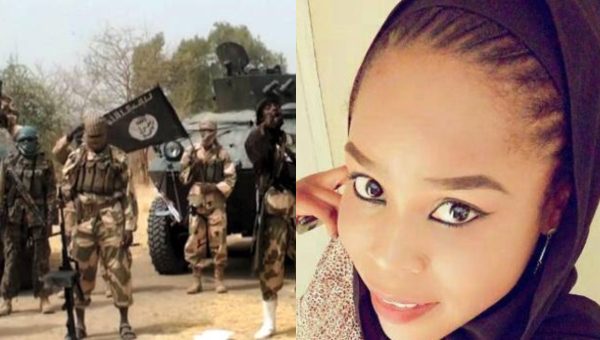 A faction of Boko Haram, the Islamic State West Africa Province (ISWAP), has executed Hauwa Leman, an aide worker with the International Committee of the Red Cross (ICRC).
Online medium, "The Cable" reports that the group also threatened to keep Leah Sharibu, the Dapchi schoolgirl, as "a slave for life".
In a short clip, Leman was forced to kneel down, with her hands tied inside a white hijab which has a crest symbol, and then shot at a close range.
Recall that in September 2018, the insurgent group killed Saifura Ahmed, one of three humanitarian workers abducted in Rann, in a similar manner.
The ICRC had on Sunday pleaded with the federal government to avert Leman's killing as the Monday deadline given by the insurgents approached.
ISWAP, in a short statement, said: "We have kept our word exactly as we said, by killing another humanitarian worker, Hauwa Leman, who is working with the International Committee of the Red Cross (ICRC) that were abducted during a raid on a military facility in Rann, Kala Balge in March 2018.
"Saifura and Hauwa were killed because they are considered as Murtads (apostates) by the group because they were once Muslims that have abandoned their Islam, the moment they chose to work with the Red Cross, and for us, there is no difference between Red Cross and UNICEF.
"If we see them, we will kill the apostates among them, men or women, and chose to kill or keep the infidels as slaves, men or women," the group said in the clip.